"The hardest thing in the world is simplicity. And the most fearful thing, too. You have to strip yourself of all your disguises, some of which you didn't know you had. You want to write a sentence as clean as a bone. That is the goal." – James Baldwin
---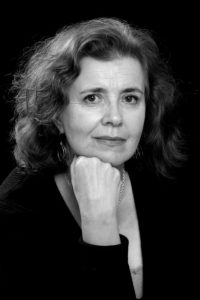 I have been a professional writer and editor for more than 20 years. I live in Vermont with my family and have worked as a features and arts writer for a local newspaper, the Valley News of Lebanon, N.H., and written a non-fiction book about a working farm (Lyons Press). I have also edited seven books for Steerforth Press, of Hanover, N.H. and worked with writers on developing and editing their projects. I am currently working on a theater project, which is partially financed with a Vermont Arts Council creation grant. I have a B.A. in Art History from Bryn Mawr College and an M.F.A. from Columbia University. My interests are: history, military history, gardening, literature, film, art, nature, cooking and life's eccentrics.
An editor's job is to help writers develop and shape a manuscript so that it is as good as it can possibly be. I edit for accuracy and clarity but I feel it is not the editor's job to impose on the writer a vision of what a manuscript could or should be; that's the writer's prerogative. But it is the editor's job to ask what the writer intends and suggest improvements in structure and language. As someone who writes for a living, I know just how valuable a good editor can be in sharpening an argument, and refining language. A lot of it comes down to just asking the right questions.
Whether you are a seasoned writer, just beginning or somewhere in between, it's my job, and my pleasure, to help you find your authorial voice and bring that out in your writing.